Meco Cantilever Rack- In Stock Quick Ship & Custom Made to Order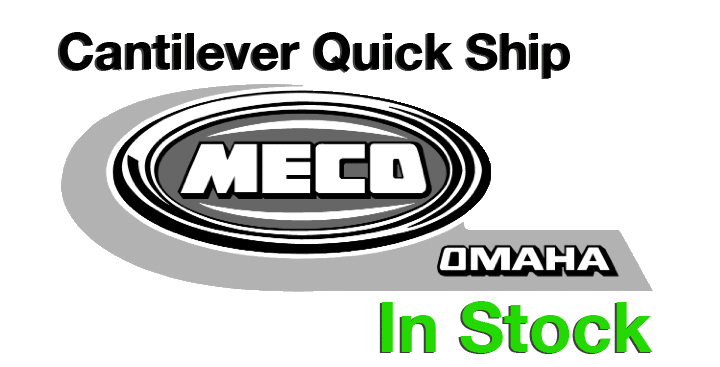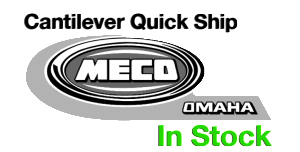 Are you looking for Meco Cantilever Rack? We can help.
We have a couple ways of doing business:
Are you interested in shopping and buying Meco Omaha Cantilever racking online? Shop our online Store
Are you interested in a quick quote and having us contact you? Use our MECO Cantilever Pricing Request Form.
Do you have the information needed for a detailed Meco Cantilever Rack quote? Call 888-680-2256 if you are prepared to answer the below questions.
Cantilever Load Questions:
What Type of Product will you be storing?
Steel
Wood
Tubing
Plastic
What are the dimensions of the product?
What is the weight per bundle of product in pounds that will be stored on the cantilever rack?
Cantilever Arm Questions:
Do the Arms need to be inclined?
Do you want any accessories for the arms? (Pipe sockets, Lips)
What is the cantilever arm capacity? (divide the load by the number of arms)
Cantilever Upright Questions:
Do you want to store product on one or both sides of the rack system?
What is the ceiling height ? How high do you want to store product?
How big of base on your MECO Omaha Cantilever Rack?
What is the spacing in between uprights?
Who is CantielverRackNow.com? We are a stocking distributor for Meco Omaha Cantilever Rack Systems. CRN is one of the only online stores offering Meco cantilever for quick ship. CRN is a division of AK Material Handling Systems in Maple Grove, MN. We also offer complete warehouse systems including New & Used Pallet Rack, Mezzanines, Modular Offices and more.