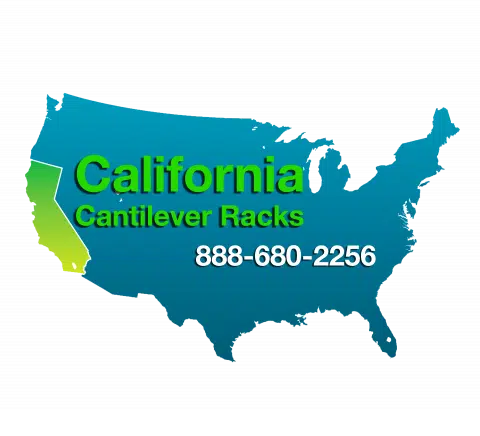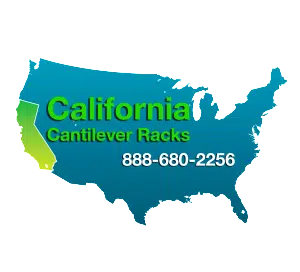 California Cantilever Racks – Roll Formed Steel
Are you located in California and looking for a manufacturer of cantilever rack systems for your warehouse? Look no further. Cantilever Rack Now works directly with the manufacturer that is located in Lodi, CA 95240. With our manufacturer located in the heart of California we proudly supply cantilever racks to San Francisco, San Jose, Stockton, Santa Rose, Sacramento and all other surrounding areas.
Roll Formed Steel Cantilever Rack Systems
Products to store on cantilever: tubing, pipe, poles, lumber, and all other long awkward items.
Benefits of cantilever racks? Cantilever racking offers a storage solution in your warehouse for products that vary in length, weights and sizes. Cantilever rack systems are designed with no vertical supports on the outboard ends of the racking allowing for product to freely over hang the rack system. Cantilever racks are designed to store product on one single side or utilizing both sides of the uprights.
Our California Cantilever rack systems are manufactured to your product specs and we will build the right system to maximize your storage space. For both indoor and outdoor use finding the right cantilever rack for your product is key. Call 888-680-2256 for a Pricing Quote or use our Cantilever Pricing Quote Form.